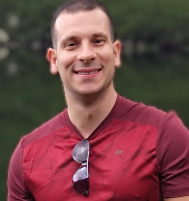 Latest posts by Asen Stoyanchev
(see all)
Is your PC taking too much time to boot up than before? Are you experiencing performance degradation day by day? Are you observing that your system slows down when you try to multitask and switch between different programs? Then it's time to upgrade your RAM.
Replacing your RAM with a better one will give you the best experience of fast browsing, multitasking, better network capabilities, and of course avoiding slowdowns is a must.
You might be thinking about upgrading your SSD and not the RAM, but keep in mind, SSD will only help to load your programs faster, but RAM will help you to keep all your programs running at the same time.
Upgrading your RAM or memory will give your PC a performance boost and will upgrade the visuals of your PC as well. This upgraded memory will have better 3D rendering capabilities as compared to your previous RAM.
3 sticks of RAM versus match pairs in dual-channel?
The oldest motherboards used to have only one slot for RAM, but now motherboards come with even 8 slots for RAM. These slots mostly come in even numbers.
What about using RAM with 3 sticks?
Will there be an Increment in Performance?
Some people think that their PC will explode if they try to install 3 sticks of RAM into four given slots of a motherboard. It's just a myth, nothing true. By doing it, you will experience an increase in the performance of your PC. 
You will observe fast browsing and multitasking as well, but it will be only better than your previous 2 stick RAM. This answers the question of using 2 sticks of RAM or 3. To understand it deeply, a motherboard usually comes with two channels or dual channels in which memory slots are present. 
The RAM sticks are always correspondingly inserted in these slots. It is also known as RAM working as a dual channel. Facts say that adding 2 sticks increases the bandwidth to less than 50% on Intel and even less than that in AMD PCs. 
You can now imagine the performance increase if you add a third stick in a motherboard with 4 slots. As this third stick works as a single-channel then of course it provides less efficiency than the previous 2 sticks of RAM and thus gives a slight performance increase to your PC.
This answers the questions of using 3 RAM slots out of 4. This same thing happens whenever you install multiple-sized sticks.
For an increment in your PC's performance, you might want to read how to reset overclock?
Recommended RAM to use
If you see a lag in your PC's performance then most probably you need to change your RAM. To have the most robust graphics card and a good processing system, the best RAM is all you need. With an upgraded RAM, you'll be more able to do multitask efficiently.
Many people know that they need a good RAM, but don't know which one to buy and if they need drivers for RAM. There are many RAMs available on Amazon.com and each of them provides the best features, and it too becomes difficult to decide. Let's talk about the three most recommended RAMs.
You can also find them in our guides on the most appropriate RAM for Ryzen 7 5800X and Ryzen 5 5600X.
Corsair Vengeance LED comes with a capacity of 2 x 8 GB and with the fastest speed of 3200 MegaHertz. The best features include great overclocking ability and Vibrant LEDs. It's a bit expensive but the features are worth spending on.
G.Skill Trident Z RGB is not only fast but easy overclocking, controlling overheating of a PC with beautiful LEDs makes it the best RAM to buy. This is the best DDR4 RAM with additional features.
Kingston HyperX Predator is the best DDR3 RAM, comes with 8GB, and 16GB capacity is probably the best choice to buy a RAM. This RAM is the fastest, providing a speed of up to 4600 MegaHertz.
Kingston HyperX Fury comes with affordable rates, but not as much speed as the above RAMs are offering. With the memory type of DDR3, it has the capacity of 4GB, 8GB, 16GB, and 32GB. This RAM is the fastest, providing a speed of up to 3373 MegaHertz.
Corsair Dominator Platinum RGB is of DDR4 type with 8GB capacity and a speed of 3000 MegaHertz. At an affordable rate and beautiful LEDs, this RAM is best to use.
The above-mentioned RAMs are the most recommended ones as these are all famous for their best user experience. But the purchasing decision is all dependent on your personal preference.
We also suggest you read does hyperthreading help gaming?
FAQs
Is 32GB too much RAM?
If we talk about the Windows and MAC Operating System then 16GB is the best and will provide fast browsing, efficient multitasking as well. But 32GB turns out best for the professionals (programmers, for instance) and pro gamers. Since many games demand higher memory and can't run well on low memory, so 32GB or more suits. 
How to know if I need more RAM?
If your computer freezes anytime and takes a lot of time to become functional, your PC starts restarting anytime, getting "Not Responding" error, again and again, experiencing lag while typing, and your screen gets blue then you must think about upgrading your current RAM with the recommended ones.
Can I run 3 sticks of RAM?
Yes, you can use 3 sticks of RAM, but it will not give you as much performance as a dual-channel gives. The dual-channel is always recommended as compared to the 3 sticks as it gives better stability.
What are the advantages of adding more RAM to my PC?
If you add more RAM to your PC then you will stop facing the slowdown issues and will be able to do fast multitasking, fast browsing, and a better gaming experience as well.
Can 2 single stick RAMs work as a dual channel?
Yes, they will work as a dual-channel but only if they do not have compatibility issues. This is one of the reasons, RAM is sold in kits as they are already tested.
Does more RAM help in network enhancements as well?
After upgrading your RAM, you will observe a sudden increase in the network capabilities. When sharing big files and connecting to the printer, especially printing with graphics will become much faster and easier.
Can I use 2 RAM slots out of 4?
In most cases, the slots are numbered as 1, 2, 3, 4 or 0, 1, 2, 3, or sometimes in different colors. Now, match different pairs as 1 with 3, or 2 with 3, or pair them based on different colors.
After that, if you encounter any BIOS error then simply follow the opposite pattern. You can also consult your motherboard manual that has all the restrictions about inserting the RAM sticks,
Can I use 2 x 4GB RAM and 2 x 8GB sticks at the same time?
Yes, it will turn out good and you can use it but you must check if the frequency and the timings of two 4GB and two 8GB sticks match. Since attaining maximum bandwidth is a major concern, keep an eye that both sticks provide equal capacity to dual channels and the same DIMM capacity in symmetric slots.
It is possible, if your 2 x 4GB stick is already configured for dual-channel then the 2 x 8GB stick will only be inserted in the remaining 2 slots. It is recommended to research your motherboard to have a better understanding.
You might want to read our article on does overclock GPU increase FPS?
Final Words
To have the best experience, you must have to upgrade your RAM. Different RAMs come with different features. Some give better performance than others while others come with not only the best performance but with easily overclocking capability too.
It all depends on you, which RAM suits your PC and how many sticks you should use based on your motherboard slots.
At the end of the day, we will prefer you to use dual-channel RAM instead of 3 sticks of RAM because of a better user experience.