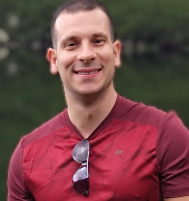 Latest posts by Asen Stoyanchev
(see all)
Intel introduced its LGA 775, also known as socket T, in the year 2006. The reason for the change from Socket 478 to LGA 775 was the incorporation of a new pin design.
This resulted in an optimum distribution of power to the processor, which further proved helpful as the front side bus can now be raised to 1600 MT/s.
I myself is also a user of socket T, and the heat generation varies significantly among different CPUs. So, I prefer to use a CPU cooler to keep things chill and protect the CPU from overheating while performing high processing errands.
Nobody wants their gaming PC (click here, Call Of Duty Warzone fans) to heat up while performing demanding tasks or, in the worst-case scenario, to burst into flames because CPUs can get too hot sometimes.
Therefore, to keep your PCs' internals to remain cool and work optimally, you can go for the best CPU cooler for LGA 775 Socket.
Fortunately, with regards to the best CPU coolers, there are many engaging alternatives to look over. So, if you are looking for a quality cooling arrangement that can keep your CPU running at its pinnacle proficiency, here is a list of the best CPU coolers for LGA 775 Socket.
10 Best CPU Cooler for LGA 775 Socket
---
| | |
| --- | --- |
| Specifications | Noctua NH-D14 |
| Item Dimensions LxWxH | 6.22 x 5.5 x 6.3 inches |
| Brand | Noctua |
| Voltage | 12 Volts |
| Wattage | 1.2 watts |
| Material | Copper (base and heat-pipes), aluminium (cooling fins), soldered joints & nickel plating |
| Fan Rotation Speed (+/- 10%) | 1200 / 1300 RPM |
| Fan Acoustical Noice | 19.6 / 19.8 dB(A) |
| Compatibility | Intel LGA1366/1155/1156/775 andAMD FM1/AM3+/AM3/AM2+/AM2 |
| Warranty | 72 Months |
The Noctua NH-D14 is known for its top-notch quiet cooling performance. It comes with a combination of massive six heatpipe dual radiator design and dual fan configuration consisting of NF-P14/Nf-P12 PWM fans.
The dual radiator system is capable enough to offer more surface area while managing better heat distribution as well as outstanding airflow efficiency.
In addition to providing amazing CPU cooling capabilities, the dual fans also offer sufficient airflow over the surrounding components of the motherboard.
The cooler also comes with an Asymmetrical design for better compatibility as it provides additional clearance towards the RAM.
For ease of use and to ensure perfect compatibility with all the current sockets, the NH-D14 comes with SecuFirm2 mounting system.
Owing to its amazing built and performance, NH-D14 has won over 350 awards and recommendations from globally leading magazines as well as hardware websites.
---
| | |
| --- | --- |
| Specifications | Thermalright Archon IB-E X2 |
| Item Dimensions LxWxH | 7.87 x 5.91 x 7.87 inches |
| Brand | Thermalright |
| Weight | 1100g |
| Fan Speed (+/- 15% per fan) | 300-1300 RPM |
| Noise | 17.0-21.0 dB(A) (per fan) |
| Compatibility | Intel LGA775/1366/1155/1156/2011/1150/2011-3/1151 sockets and AMD AM2/AM2+/AM3/AM3+/FM1/FM2+ |
| Warranty | 24 months |
Thermalright Archon IB-E X2 is another high performing and low noise making CPU cooler on our list, thanks to its flagship single radiator architecture with heatsink and dual fan design.
This cooler is literally an art-of-work as it features a large surface area with its single slim tower heatsink, which comes paired with eight 6mm sintered copper heatpipes.
The company has made an effort to prevent any oxidization with its nickel-plated heatsink. Nickel plating also enhances the look of the cooler as it seems highly polished.
The cooler uses dual Thermalright TY-141 140mm PWM fans for optimum airflow, which operates at low noise levels.
Multi support bracket system of the cooler makes it compatible with all the common socket types of Intel as well as AMD.
Additionally, the cooler has got Chill Factor 3 thermal compound and a PWM-Y cable to make both the fans work together.
---
| | |
| --- | --- |
| Specifications | Scythe Fuma 2 |
| Item Dimensions LxWxH | 51.57 x 60.83 x 53.94 inches |
| Brand | Scythe |
| Weight | 1000g |
| Baseplate Material/ Heatpipes | Nickel-plated copper |
| Fan Speed (+/- 10%) (PWM-controlled) | 300-1200 rpm |
| Noise Level | 2.7-23.9 dBA (Fan 1), 4.0-24.9 dBA (Fan 2) |
| Voltage | 12V |
| Compatibility | Intel LGA2066, LGA775, LGA115x, LGA1366, LGA2011 / 2011-v3 – AMD AM4, AM2, AM2+, AM3, AM3+, FM1, FM2, FM2+ * |
| Warranty | 24 Months |
The Scythe Fuma 2 is a two-tower cooler with dual fans, enhancing and accelerating the heat dissipation to enhance performance.
Its high quality 6 x 6 mm heatpipes connect the dual heatsinks to the copper base plate, ensuring the CPU's low temperature for optimum processing.
All the copper components of the cooler are nickel-plated to prevent oxidization.
For the unlimited use of memory sticks, the asymmetrical alignment of the cooler is constructive.
There is the use of Kaze Flex 120mm quiet dual fans in the cooler. Both the fans have different thicknesses, i.e., 25mm and 15 mm, and they rotate in opposite directions following the principle of Dual Fan Reverse Airflow design. It enables the cooler to generate high static pressure along with stable airflow that takes the cooling performance to the next level while keeping the operations silent.
The mounting system offers precise contact pressure and is both Intel and AMD compatible.
---
| | |
| --- | --- |
| Specifications | Gelid Solution Sirocco RGB Quiet CPU Cooler |
| Package dimensions | 8.35 x 6.69 x 4.96 inches |
| Brand | Gelid Solutions |
| Weight | 2.42 pounds |
| Voltage | 12V |
| Fan speed | 750-2000 RPM |
| Noise Level | 40.4 dBA max. |
| Compatibility | Intel 775, 1155, 1156, 1366, 2011, 1150 & 1151 and AMD AM2, AM2+, AM3, AM3+, AM4, FM1 & FM2 |
| Warranty | 60 months |
With a combination of six 3D optimized heatpipes, an efficient heatsink, and a high performing RGB LED fan; the Sirocco CPU cooler is offering a high-class cooling technology.
Along with a bold design, the cooler comes with an advanced copper-based heatsink capable enough to deliver top-notch thermal performance.
For an efficient distribution of heat pathways inside the elements of the heatsink, the company equips the cooler with six U-stacked power heatpipes.
The fan works efficiently to provide optimum airflow using its intelligent PWM control. Adding to the design is the vivid RGB LED lighting on the fan, which makes the working experience even more fascinating.
How can we forget the nickel plating and polished copper base that helps enhance the heatsink fin heat transfer and add to the durability of the product.
At the time of CPU overclocking, the TDP 200W support is what makes the ultra-high performance possible.
All these features make the Sirocco cooler one of the best options for gamers and overclocking enthusiasts.
---
| | |
| --- | --- |
| Specifications | Be Quiet! BK019 Dark Rock Pro 3 |
| Item Dimensions LxWxH | 8.27 x 6.1 x 6.89 inches |
| Brand | Be quiet! |
| Voltage | 12V |
| Wattage | 1.56W |
| Weight | 3.88 pounds |
| Noise Level | 26.1 dB at maximum speed |
| Compatibility | Intel LGA 775/1150 / 1155/1156 / 1366/2011 and AMD Socket AM2(+)/ AM3(+)/ FM1 / FM2 / 754/939 / 940 |
If your system is overclocked, then this Dark Rock Pro 3 cooler by Be Quiet! is one of the best low profile cooler for you.
It has got a double-tower design which keeps its weight to a minimum and offers high cooling power.
To manage and enhance the air circulation as well as for adding to the convection efficiency by controlling the overall noise, the cooler is engineered with dynamic wave contour cooling fins in which you will find small dots on the surface for better airflow.
To increase the cooling to an extreme level, the cooler even supports a 120mm additional fan.
For proper distribution of heat and maximizing the heat conductance, the cooler has got seven high-end heatpipes with aluminium caps and copper lining.
No compromise has been made with the noise control as the cooler produces 26.1 db(A) noise at the top speed, which is almost inaudible.
The top-class cooling capacity of 250W TDP is an attractive feature of this cooler as it keeps the temperature to a minimum even at peak performance.
---
| | |
| --- | --- |
| Specifications | ARCTIC Freezer 11 LP |
| Item Dimensions LxWxH | 4.53 x 4.17 x 2.09 inches |
| Brand | ARCTIC |
| Weight | 255g |
| Voltage | 12V |
| Wattage | 2.28W |
| Fan Size | 100mm |
| Fan Speed | 900-2000 RPM |
| Noise Level | 0.3 Sone |
| Compatibility | Intel Socket: 1200, 1156, 1155, 1151, 1150, 775 |
| RAM Clearance | Unlimited |
ARCTIC has always focused on delivering excellence by committing to the ever-changing user requirements and bringing out a solution that changes the impossible into possible. And Freezer 11 LP is one of such products introduced by ARCTIC.
This CPU cooler is known for its excellent cooling performance. What makes it possible is the combination of a 100mm PWM fan, 50 fins, two copper heatpipes, along with pre-applied MX-4 thermal compound. All of these together improve the heat transfer and makes the cooling performance unbeatable.
Its performance to noise ratio is pretty good. The low noise impellers paired with a patented fan holder makes the fan virtually silent even under full load. To keep the noise at the lowest level possible, the PWM control manages the fan's speed in accordance with the CPU's temperature.
Its slim design is what makes the cooler stand apart from others. It comes with a low height of just 52.5 mm and is capable of drawing the air from the side area. Its compact size makes it possible to fit this cooler in all the low profile computers and HTPC. Not only this, the light in weight design makes it transport safe, and it puts less pressure on the motherboard too.
You can install it within minutes, and a unique mounting system is also put into place for better stability.
---
| | |
| --- | --- |
| Specifications | RAIJINTEK Themis CPU Cooler |
| Item Dimensions LxWxH | 4.7 x 4.7 x 1 inches |
| Brand | RAIJINTEK |
| Item Weight | 1 pound |
| Voltage | 12V |
| Base Material | CPU Direct Contact (C.D.C) |
| Fan Speed | 1000-1500 RPM (PWM controlled) |
| Noise Level | 24.53 dBA (Max.) |
| Compatibility | Intel LGA 775/115x/1366/201x CPU (Coreâ"¢ i3 / i5 / i7 CPU) and AMD Socket FM2+/ FM2/ FM1/ AM3+/ AM3/ AM2+/ AM2 CPU |
If you are looking for a budget-friendly CPU cooler, then RAIJINTEK Themis can be a good option to consider. It offers a flawless performance with its minimalist design having a 120mm fan paired with a non-copper base, i.e., CPU Direct Contact (C.D.C)
The product has got three heatpipes that comes with a sizeable dissipating area. The company uses patented fin technology to avoid any risk relating to heatpipe damage.
Even the installation process of this cooler is pretty simple. It has got a motherboard mount that has two side plates connected to it. All you have to do is take two screws and attach the cooler to the base, and that's it; you are good to go.
The company even incorporated an anti-vibration rubber into the cooler, which is helpful in limiting the noise to 24.53 dBA.
The cooler is said to cause less pollution, which makes it an environment-friendly green device.
---
| | |
| --- | --- |
| Specifications | Phanteks PH-TC12DX_BK |
| Item Dimensions LxWxH | 8.5 x 7 x 7 inches |
| Brand | Phanteks |
| Item Weight | 2.8 pounds |
| Voltage | 12V |
| Wattage | 2.16W |
| Noise Level | 27.19 dB |
| Compatibility | Intel LGA 2011,1155,1156,1366, 775 and AMD AM2/AM2+/AM3+/FM ½ |
If you want a CPU cooler that has a nice design and offers terrific performance, then Phanteks PH-TC12DX_BK might amuse you. The cooler has got a lovely design with four color variants. As far as the performance is concerned, it has a U-type dual tower heatsink coupled with four 6mm heatpipes that provides optimal cooling and airflow.
The linear alignment of heatpipes helps create a minimum level of air and thermal resistance.
To optimize the cooling performance and properly deflect the heat radiations, there is the use of patented PATS (Physical Antioxidant Thermal Shield).
Also, the patented CPSC (Cold Plasma Spraying Coating) technology is put into use for a quicker displacement of heat on the corresponding metal.
To achieve perfect dynamic balance along with extensive airflow, there are dual 120mm fans that make the use of UFB (Updraft Floating Balance) bearing and MAFO (Maelstrom Air-Fort Optimization) drive system.
---
| | |
| --- | --- |
| Specifications | SilverStone Technology Tundra Series TD02-Slim Liquid CPU Cooler |
| Item Dimensions LxWxH | 20 x 13 x 18 inches |
| Brand | SilverStone Technology |
| Item Weight | 3.59 pounds |
| Fans | 120mm |
| Noise Level | 27..4 dB |
| Compatibility | Socket LGA775/115X/1366/2011/2011-v3/AM2/AM3/FM1/FM2 |
SilverStone introduced its first all-in-one liquid CPU cooler in the form of TD02-Slim. It has a durable full alloy water-block construction with an aluminum body along with a copper base, making it much more appealing than the plastic body cooler. For improved cooling performance, nothing is better than the use of liquid as a heat transfer medium.
The most attractive thing about this cooler is its slim design. With a combo of a radiator and fans, the cooler is just 37mm thick. This makes the cooler perfect for tight confines.
For efficient cooling performance, there are dual auto-adjustable 120mm PWM fans. The combination of the dual fans with the patented brazing radiator enhances the performance of the cooler by 40%.
The cherry on the top is, the device is maintenance-free, and there is no refill requirement.
---
| | |
| --- | --- |
| Specifications | Cooler Master MasterLiquid ML240P Mirage ARGB Liquid CPU Cooler |
| Item Dimensions LxWxH | 13.7 x 11.22 x 5.79 inches |
| Brand | Cooler Master |
| Item Weight | 3.63 pounds |
| Material | Aluminum |
| Rotation Frequency | Up to 2000 (+/- 10%) RPM |
| Air Flow Capacity | 60.95 cubic feet per minute |
| Noise Level | 27 dB |
| Compatibility | Intel LGA 2066, 2011-v3, 1366, 1156, 1155, 1151, 1150, 775 and AMD TR4, AM4, AM3+, AM3, AM2+, AM2, FM2+, FM2, FM1 |
Cooler Master MasterLiquid ML240P Mirage ARGB Close-Loop All-In-One Liquid CPU Cooler is a perfect example of a cooler with top-notch performance along with elegant aesthetics.
The cooler comes with a transparent pump design which enhances the lightning effect of impeller spinning mirage.
For better fan rotation and stability, as well as reduction of distortion, there is an outer ring that connects the fan blades together.
Cooler Master has re-engineered its pump design and incorporated a dual-chamber pump design in this cooler for improvement in heat dissipation. For better cooling efficiency, a large aluminum radiator is put into use.
This cooler will perfectly serve the RGB fans with its 24 independently controlled LEDs on the fans and the pump. The company is offering complete customization of RGB using the Cooler Master lighting software that also flaunts a mirage mode.
The cooler also has double tubing. There is an FEP tubing that is durable yet flexible. On the outer part, there is sleeved tubing for providing a premium look.
---
Frequently Asked Questions
Are CPU coolers for LGA 775 compatible with LGA 1155 CPUs?
CPU coolers usually come with a list of sockets they are compatible with. So, if your cooler's compatibility list has both LGA 775 and LGA 1155, then you can fit your cooler in both of these sockets, otherwise not.
Is it necessary to install a CPU cooler in LGA 775 CPUs?
Whether to install a CPU cooler in a LGA 775 CPU depends on whether you are facing overheating issues or not. When you use a PC for long stretches, you may come across some heating up issues in your unit. If you don't install a CPU cooler, then you may not like the consequences. If your CPU works at a high temperature, its performance gets hampered, and your PC's functioning is likely to slow down. If the same situation continues for a longer period, then due to lack of cooler, you may face abrupt shutdown issues in your PC, and some permanent damages may also occur.
At what temperature does the damage start occurring in LGA 775 CPUs?
All the CPUs are not the same. Each one has a different temperature capacity. Some CPU manufacturers claim that their product can sustain heat up to 90 degrees. Overheating up to an extent will slow down the PC's functioning. But, the major damage starts on reaching a temperature ranging around 105-110 degrees. At such a temperature, the CPU may get damaged instantly. However, even if a moderately high temperature continues for an extended time, then also the CPU may get damaged. Therefore it is usually suggested to keep the CPU temperature below 80 degrees.
Conclusion
After going through this article, we hope that you are no longer worried about your CPU getting overheated or lagging when you have loads of work to do.
By equipping your PC with a CPU cooler, overheating and overclocking are not issues you should be concerned about anymore. Just a keen consideration of the factors that we discussed above will help you make an informed choice.
In our view, Noctua NH-D14 Dual Radiator CPU Cooler is the best CPU cooler for LGA 775 socket as it has got all the necessary features that an ideal CPU cooler must possess. It offers great performance and excellent airflow with its six heatpipe dual radiator design and dual fan setup.Â
The asymmetric design and SecuFirm2 multi-socket mounting system enhance its compatibility and make it easy to install and use. The NT-H1 thermal compound is like the cherry on the top as it provides minimum thermal resistance.
Overall, this CPU cooler has the capability to serve the requirements of most users with its unique features and ultimate quiet cooling performance.