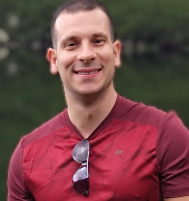 Latest posts by Asen Stoyanchev
(see all)
Technology has significant effects on business operations across various industries.
From web-based applications to online file storage and laptops with internet capabilities to printers – modern technology has truly infiltrated almost every facet of businesses and modern-day life in general.
So, whether you work as a freelancer, own a flower shop, or run your own plumbing business, here is a list of how technology benefits small businesses.
10 Benefits of Technology on Small Businesses
1. Improved Business Agility
Technology allows small businesses to be agile and quick to respond to changes in the markets. For instance, the use of various tech leads to better product development and increased collaboration among teams.
Better quality innovations, improved product features, and faster product launches – all these drive your business growth.
2. Instant Connection and Natural Communication with Customers
Whatever type of small business you run, its success depends on customers. To make a profit, you need to generate leads and convert them into paying customers or clients.
The good news is that technology has made it easier to instantly connect and communicate with customers. The use of websites, for instance, allows small businesses to move products over a wide geographic area.
In addition, the use of social media has changed the way potential customers communicate with companies whose services they avail or products they purchase.
It has become easier for customers to get in touch with a company and share their concerns about certain issues about their products or services. We may even just be seeing the tip of the iceberg in this regard.
That's why it's a good idea for every business owner to familiarize themselves with the advantages that lie there. It's not even difficult to integrate social media services into your firm's standard operations.
Social media sites, such as Facebook, Instagram, LinkedIn, YouTube, Twitter, and Reddit are only some of the most efficient platforms that can serve as a hub for your social media engagement activities.
3. Increased Revenue Streams
Technology solutions for small businesses allow business owners or executives to generate new sources of revenue. Through e-commerce stores, sales teams can target a broader customer base.
More so, the Covid-19 pandemic has accelerated the shift towards a more digital world, and it altered online shopping behaviors in so many ways.
Following a year of seismic shifts in e-commerce, digital revenue in the US alone reached $1.27 trillion in Q4 2021, according to the Digital Commerce 360 analysis of Commerce Department data.
That's a sizable 13% lift and the highest-ever recorded rate for the 4th quarter that total retail sales reached.
Businesses have also been tapping into the wonders of PPC (pay-per-click) and SEO (search engine optimization) marketing to generate more leads and income.
4. Lower Costs Across the Board
Using modern-day technology can help small businesses optimize the cost of their operations, and we're talking not just about spreadsheets.
Machine learning, for example, can analyze your company's financial history and look for patterns you probably would never see on your own.
With technology, marketers at small businesses can moreover gain insights at scale and in real-time, providing them the ability to better know their audience, what they're looking for, and what they need.
This empowers marketers to improve business performance, build brand trust, and create better online experiences through true relevance.
In the end, business owners can hit hard in areas where it truly matters and reduce their costs in other places where they don't necessarily have to spend that much money.
5. More Detailed Market Analysis
Technology made it possible to improve traditional market research processes, streamlining costs through innovative approaches and making them more efficient , so they can be used either as a supplement or alternative to traditional methods.
It is also helping brands in terms of market analysis. Unlike in the past, wherein, it used to be difficult to find out your next business move or to make sense of the happenings in your relevant field. Now, not so much.
Technology has made the world a more accessible place.
For small business owners, it has become easier to collect and process market insights instantaneously and peek inside the life of their customers in real-time, wherever and whenever they happen to be.
This gives companies more options where, when, and how they research different audiences for different customers or clients and with different requirements.
6. Improved Security
Data breaches among companies reached $4.24 million per incident in 2021, the highest cost in the past 17 years, according to a recent report from IBM and the Ponemon Institute.
And for the owners of small to medium-size business enterprises, the effect of data theft, cybercrime, online fraud, or data breach goes beyond just immediate working disruption and financial loss.
These enterprises may even lose the trust of consumers, which could impact their overall reputation.
That's why technology solutions are beneficial because they can help business owners protect their company's information.
They can create firewalls and data encryptions to enhance their data security, preventing possible damages in case of a major security breach.
7. Better Storage Solutions
The use of cloud computing to store business information has been accepted in many parts of the world.
It is even convenient and cost-effective in the long run since employees and the management can access data from wherever they are using any device that can access the internet.
Moving to cloud computing may even reduce the cost of maintaining and managing your IT systems.
Instead of purchasing expensive equipment and systems for your business, you can reduce the costs by using resources from your cloud service provider.
8. Improved Post-Launch Support
The launch of a new product, software, feature, platform, or service is not the end of a company's work.
In fact, it could just be the beginning with some kinds of products. Take, for instance, Software-as-a-service (SaaS).
The better a company executes its post-launch support, the more benefits it can see in the long run with regard to market exposure and customer satisfaction.
This form of post-deployment customer-care support could run for weeks or even a couple of months after the launch.
Ideally, the object of the post-launch period involves evaluation and close monitoring of all functionalities or features of your platform or product.
Using modern technology can also help small businesses establish a smooth functioning system or product that users can enjoy using and know how to navigate.
9. Financial Savings
Whether it'd be in a small business setting or a big corporate world, there are various benefits that technology provides. One of which is financial savings.
Companies can now achieve more with fewer workers, which means a reduction in payroll costs.
Communication advancement also results in production in traveling costs, while warehousing and maintenance costs can be reduced with data storage.
It's no surprise why corporate and business executives have been adopting Infrastructure as a Service (IaaS) – a type of cloud computing service – and have been outsourcing most of their IT work to consultancy firms.
10. Flexible Work Environments
Option to work from anywhere or flexible working is becoming increasingly important. Using technology, teams can collaborate and share in an instant – whether they are five meters or 500 miles away.
In consequence, entrepreneurs can source talent from different places and give their employees the freedom they need to work anywhere and to be more productive.
Software, like Skype for Business, Zoom, and Microsoft Teams, moreover allows teams to do everything from instant messaging to hosting video conferences as if everyone was in the office.
Must-Have Technologies for Small Businesses
Payment Processing System
Business Website
Customer Relationship Management (CRM)
Project Management Platform
Cybersecurity Solution
Inventory Management Software
Social Media
Location-Based Technology (GPS, localized web presence, Google My Business)
Best Ways to Use Technology in Your Small Businesses
Marketing
Technology can help you market your business better by increasing collaboration and streamlining workflows between different marketing channels. You can:
Use social media sites to promote your business, products, or services.
Use software to create a marketing plan that you can update, edit, and share with your team
Collect email addresses and start using the power of email marketing
Promote your business through online advertising or a website
Start a blog related to your target audience or business
Financial
Tools can help you identify wasteful spending and increase the budget to areas that matter the most in your business. Using technology in your small business, you can:
Create a new income stream by offering your service or selling your products online
File your taxes more efficiently via online
Use online budget tracking to reduce and keep on top of your expenses
Use an online invoicing service to lessen the cost of collecting payment
Share digital files with your accountant and bookkeeper to improve your bookkeeping processes
Productivity
There are innumerable software and tools to increase productivity and working efficiency in the company.
Task management tools, time tracking tools, and email management tools are only some of the best ways to improve effectiveness and manage time at work.
[Related Post: Best CPU For Multitasking In 2022 [Based On Expert Opinion]]
Collaboration and Learning
Technology solutions for small businesses can help coordinate teams and train them to improve their productivity.
Empower your team and expand their knowledge with online business training
Conduct teleconference calls to ensure team members are on the same page despite being in different locations
Share data and files on the cloud
Web conferences or webinars to keep everyone in the loop
Communicate clearly and quickly with your team through team messaging.
Reshape the Small Business Landscape in 2022 and Beyond
As you can tell by now, technology is a common theme in small businesses nowadays.
And if you play your cards right – as to what technology to use and with the right combination of determination and hard work – your business will have the potential to be profitable today and for many years in the future.
Looking for a great resource about everything tech? Check out Maximum Tech. It's the go-to platform for tech users of any experience level.