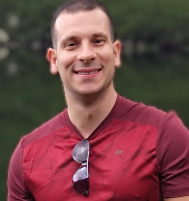 Latest posts by Asen Stoyanchev
(see all)
Whenever you search for the most reliable monitor brands, AOC also pops up at the top amongst LG, ASUS, and other prominent names.
However, many monitors from AOC are still underdogs.
Is AOC a good monitor brand?
Yes, AOC is a decent monitor manufacturer with a wide range of monitors available for gaming and a plethora of other activities. The Taiwan-based company offers great value for your money and has a great reputation amongst PC enthusiast and professionals.
Below in this article, you'll get more information about AOC. And some reasons that make AOC monitors a good option.
So, if you are looking to buy an AOC monitor, it is indispensable to go through this expert article and learn as much as you can about the brand.
Let's find out are AOC monitors still a worthy choice in 2022?
What Makes AOC a Good Monitor Brand?
AOC is not a new brand, and it has been operating for around 50 years. With its range of monitors available across 120 countries, AOC is one of the largest LCD monitor manufacturers.
Some people speculate that this brand makes cheap monitors with short lifespan, but that's not the case.
In reality, the Taiwan-based manufacturer produces offers high-quality monitors that earned them impeccable reputation.
We've been using AOC monitors for quite some time, and here are just some of the reasons why we stand behind their monitors.
Design
The design of AOC monitors may not be as appealing as the design of LG or ASUS.
I admit that.
Still, the monitors have a modernistic look and add a nice touch to any PC build. There are some monitors in their gaming line-up with a very aggressive design.
That's why gamers love them.
Moreover, it's important to note that most of their monitors are VESA compliant, which means you can mount them on the wall using any VESA stand.
Quite practical, right?
Talking about adjustability, the AOC monitors support tilting, pivoting, and height adjustments, thus providing a comfortable viewing experience.
Display Panel
The clarity and fluidity of a monitor primarily depends on the panel.
As per our research and experience, AOC uses all types of premium panels for their monitors. That includes VA, TN, and IPS.
It would be useful to know the difference between these panels if you want to have an AOC monitor with the most advanced visuals and breath-taking clarity.
Build Quality
I've seen a lot of people concerned about the AOC monitors' build quality, but there's good news. The build quality is up to the mark and is definitely what you pay for.
Being a reputed company and unlike some other shabby brands, AOC manufactures their own panels instead of using refurbished ones.
And that makes a difference.
You'll surely get impressed by the durable monitors and their lifespan. If you are wondering how long an AOC monitor lasts, we also got you covered.
These monitors last as long as 3-7 years like other monitors. However, the lifespan depends on how you use them. It's important to take care of your PC monitor to extend its life. Just like you need to take care of your PC and monitor cables. As a suggested read, check out my article and learn the differences between D-Sub and HDMI cables.
After-sales Service
One thing that AOC has surely improved a lot on is the after-sales service and the warranty.
The monitor brand has a wide network in the United States and Europe and you won't run into any issues getting your monitor repaired or replaced.
The general feedback about their customer service is largely positive as well. People seem to love them these days and rave about it in different forums.
For example, sometimes it happens that a motherboard doesn't detect a monitor. Or your computer monitor cables are faulty. If you run into similar issues, you can rely on AOC support to help you fix that.
Prices
In fact, it's probably because of the affordable price of their monitors that many people wrongly consider AOC a junk brand.
But the low price doesn't equal low-quality. AOC proves that you can have a well-performing monitor without spending a fortune.
A simple search at Amazon, shows that the prices of an AOC monitor is in the ranges of $120 – $400.
Specs
We all know that the spec are super important for any monitor, no matter the purpose you're buying it for.
AOC offers a wide range of monitors with varying specifications. Some of their monitors even come with a 1ms response time and 120hz refresh rate, which is awesome.
Undoubtedly, their monitors are fast, and the performance will surely impress you, provided you choose a good model, and not an entry-level one.
Performance
We live in the era of performance monitors, as people want their external or main displays to do everything they want.
The monitors from AOC offer decent performance, and you can use them for gaming, coding or simple everyday tasks.
Just like any other popular brand, AOC ensures its monitors perform well and come with the latest features such as Type-C and DP ports for seamless connectivity.
Note: The performance of any monitor depends on its specifications and the purpose you want it for. Always base your purchase decision on your needs. A gaming monitor will have different specs from a monitor for office work.
Is AOC a Good Gaming Monitor Brand?
Now that you know, AOC is a good monitor brand.
But do they make good gaming monitors?
The thing that sets gaming monitors apart from regular monitors is the difference in specifications.
Gaming monitors have lower response times, higher refresh rate, and even built-in GPUs that enhance performance and eliminate blurring or lagging.
So, yes, AOC is a good gaming monitor brand. They offer plenty of amazing monitors that are perfect for intense gaming.
The gaming monitors from AOC have an ergonomic design along with up-to-date specifications to prevent image ghosting and blurring.
Here are some popular gaming monitors from AOC that have a fantastic user feedback:
AOC G2590FX 25″ – offers 1ms response time and 144Hz refresh rate
AOC G2490VXS 25" that has an advanced 85% NTSC colour gamut coverage
AOC C24G1A 24″ with 1500R curved monitor wrapping for lifelike gaming experience
If you are looking for a gaming monitor that doesn't cost an arm-and-a-leg, you can safely go with an AOC.
Frequently Asked Questions
Are AOC monitors made in China?
No, AOC is not a Chinese brand but manufactures its monitors in Taiwan. However, some components of the monitor may be manufactured in China, as other popular brands also do so to minimize the production cost.
Is AOC better than Samsung?
Well, it depends on several factors, including the performance, build quality, and the features these monitors offer. Moreover, price is also an important factor here. If you need a high-end monitor and the budget is not an issue, you should choose Samsung.
On the other hand, if you need ultimate value for money, then AOC is the best choice. Take two almost similar monitors from both brands, and compare them to make an informed decision.
Does Samsung manufacture AOC panels?
No, AOC manufactures the panels on their own and does not source any parts from Samsung.
Can I connect an AOC monitor with XBox?
It depends on the AOC monitor that you go for. Usually, all the latest gaming monitors from AOC come with ports that let you connect them with Xbox or other gaming consoles.
Is AOC a cheap monitor brand?
We can't say AOC is cheap because there are some brands offering cheaper monitors than AOC. However, the brand is popular as a reasonable monitor brand that offers decent monitors at an affordable price.
Note that some high-end models from AOC can be expensive because of the latest specs and plenty of premium features.
How Do I Choose A Good AOC Monitor?
You can quickly choose a worthy AOC monitor with a few things in mind. To begin with, you should consider the purpose you need a monitor for. Furthermore, choose the screen size you need, and then look for all specs to ensure the monitor will offer the performance you expect. Watch this video to learn more about choosing the right monitor.