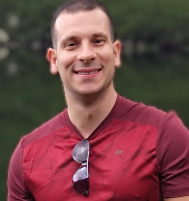 Latest posts by Asen Stoyanchev
(see all)
For our readers who are hard-core gamers, we understand how important would it be for you to maintain the best PC specifications. This would ensure that you can enjoy the latest launches in the market without much hassle. And one of the core components that define the high-performance in any gaming PC is its processor.
Processors cannot be upgraded easily like your storage or graphics cards. They can be overclocked to boost the performance and sustain the upgrades on the sister components. It is one of the core reasons for deciding on the overall system performance, irrespective of the fact that any game is more GPU-oriented.
Investing in a good processor would yield the best returns to your investment in years to come. Thus, in today's article we would be focusing on AMD FX 8350 processor, and clear the clouds around the biggest question – Is AMD FX 8350 good for gaming?
Read on!
What's Important About AMD FX 8350?
This section is meant for brushing your basics on AMD FX 8350 and detail the core features that have made it a popular name in the market.
Spec Chart of AMD FX 8350
Refer to the list to know about the major specs of AMD FX 8350:
No. of CPU cores- 8
Maximum boost clock- Up to 4.2 GHz
Maximum working temperature- 61 °C
Total Cache- 384 KB (L1), 8 MB (L2), 8 MB (L3)
Base Clock- 4.0 GHz
System Memory Specification/ Type- Up to 1866 MHz/ DDR3
Platform- Boxed Processor
Family/Line- AMD FX-Series Processors/ FX-8 Core Black Edition Processors
OPN Tray- FD8350FRW8KHK
Supporting technology- AES
Default TDP- 125 W
FX-8350 Release Date
AMD FX-8350 was released on 23 October 2012 as a part of the first native 8-core processor series. Keeping one of its USPs as overclocking nature that was earlier limited to only K-series SKUs of Intel, the following were a few more advanced features of the model:
8 logical cores with 938 pins package and AM3+ socket.
Support to high-speed DDR3 memory.
What Socket Is AMD FX 8350?
AMD FX 8350 uses an AM3+ socket, which is an upgrade to the earlier AM3 socket and meant for the CPUs using AMD Bulldozer Architecture.
The upgrade of this specification brings improved power regulation, power quality, and enhanced airflow for CPU cooling.
What Motherboard Is Compatible with AMD FX 8350?
The list of Motherboards compatible with AMD FX 8350 is quite large. However, when it comes to naming the major ones in the market, you can go for AS Rock, Biostar, ASUS, ECS, Gigabyte, MSI, and Sapphire series. The BIOS revisions allow better compatibility with the processor.
What Graphics Card Is Best for AMD FX 8350?
Some of the top graphics cards that are a perfect pairing with FX 8350 include:
What Is the Intel Equivalent to AMD FX 8350?
The closest one to being Intel equivalent of AMD FX 8350 is Intel Core i5 9600K. Starting from speed, graphics, power consumption, features, memory controller – everything is an upgrade to FX 8350.
Along with this, some of the other comparable models include Core i3, Core i5, and Core i7 series.
FX 8350 Black Edition Vs Normal
AMD FX 8350 Normal Edition, also called as Wraith Cooler one was the initial launch in 2012, and was later seen in an upgrade of AMD FX 8350 Black Edition. The Black Edition was launched in May 2016.
The majority of the specs are the same between both of the versions. The only difference lies in the unlocked feature of the black edition over the Wraith one.
It means that the overclocked speed of the former is higher than the latter and hence gives better competition to the Intel equivalents of FX 8350.
| | | |
| --- | --- | --- |
| AMD FX 8350 Benchmarks | FX 8350 Black Edition Benchmark | FX 8350 Normal Edition Benchmark |
| Family | AMD FX Series Processors | AMD FX Series Processors |
| Platform | Boxed Processor | Boxed Processor |
| No. of cores | 8 | 8 |
| Max Boost Clock | Up to 4.2 GHz | Up to 4.2 GHz |
| Unlocked | Yes, with higher speed | Yes, with a lower speed |
| Max Temperature | 61°C | 61°C |
| Release Date | May 2016 | October 2012 |
How Much Does FX 8350 Cost in 2022?
The price of AMD FX 8350 stands at $244 in 2022. There are some variations available to the same, where at an additional cost the consumers can buy few more items. For example, the Wraith Cooler Retail version costs $391.01
Is AMD FX 8350 Good for Gaming? 6 Ways to Justify
When it comes to considering the FX series for gaming, the choice would be indeed good. It meets the requirements of the gamers' community and provides them with excellent speed, smooth performance, and the ability to ace the games.
This section talks in detail about the different aspects of FX 8350.
Does FX 8350 Have Enough Cores?
Yes, the 8-core FX processor is sufficiently equipped. The games do not engage more than 4 cores in a single run. Thus, you can plan parallel activities with the processor, where few of the cores are engaged for gaming, and the rest are dedicated to other background processes.
Even you can play heavy games like Battlefield 3 with medium settings, and yet not fatigue the processor. It is because the power limiting feature is incredibly good and your unit would not get overheated that easily.
Overclocking Phenomena of FX 8350
The single-thread performance of FX 8350 isn't that great. If you do not want to engage more cores for gaming, and instead want to enhance the speed of one to get free value, then feel free to undergo the process of overclocking. It can increase the performance by more than 20%, and allow you to surf through the games freely.
The following are crucial requirements for overclocking, which are easily checked off by FX 8350:
Clear specifications from the manufacturer on overclocking compatibility, and the supporting motherboards that can be paired.
Perfectly designed cooling system, that prevents the building of heat around the motherboard.
Compatibility with additional fans for cooling.
Adequate power supply for overclocking the CPU.
And overclocking FX 8350 is not that tough nut to crack. In Windows 10, you can go to Shift+ Restart- Troubleshoot- Advanced options- UEFI Firmware Settings. Go for any guidebook on the overclocking process to complete the procedure.
How's The Caching of FX 8350 For Gaming?
FX 8350 is divided into three blocks for storing cache data- L1, L2. And L3. L1 has the least capacity, whereas L2 and L3 share the greatest.
But when it comes to accessing the information, L1 acts fastest, followed by L2 and finally L3. When the CPU tries to read/write any data from the main memory, it looks for cache to save energy and time.
In general, just like the common scenario with CPU cache, the cache data of FX 8350 would not affect the FPS of games much. There will be a little impact, but not visible to the gamers.
The recent reviews from the gamers' community suggest that the capacity of L1, L2, and L3 is sufficient to not have an overall impact on the game loading and refreshing.
Turbo Boost and Hyper-threading of FX 8350
AMD FX 8350 has an embedded Turbo Core Technology that allows boosting of the performance as and when needed under varying load.
The maximum boosting is observed at 4.2 GHz, where the base clock speed runs at 4 GHz. But here's the catch – not all the cores run at 4.2 GHz under Turbo Boosting.
It can go to a maximum of up to four to six cores, due to the power and thermal limits. And the engagement of turbo-boosting with these many cores is sufficient while seeing from a gaming POV.
Unfortunately, Hyperthreading is not supported in any of the AMD processors, and the same goes for FX 8350. It is an Intel technology and was discontinued after Pentium.
There is a similar technology in FX 8350 called Clustered Multi-Threading (CMT), that reduces the complexity of the circuit while handling parallel programming.
4K, 2K or VR Gaming on FX 8350
Out of the requirements for 4K, 2K, and VR Gaming, VR asks for the most. Therefore, if you want any processor to run well for all of these conditions, then try looking for the one that supports VR gaming.
And FX 8350 fits in that category. Its octa-core technology, cache allotments within the three blocks, a maximum clock speed of 4.2 GHz, ability to juggle within the complex I/O process make it a perfect fit for these games. 
Price-quality Ratio of FX 8350
The price-quality ratio of FX 8350 stands at 96.1% in 2021. It is calculated as the ratio of the advantages provided by any device to its price.
The higher score can be attributed to the 8-core processor, 8 threads for faster processing of I/O data, Maximum boost clock speed of 4.2 GHz, core temperature within 61°C, and good engagement with high-performance activities like gaming.
Reasons to Reconsider AMD FX 8350 for Gaming
The following reasons justify why AMD FX 8350 is still good for your gaming activities:
Overdrive System
AMD FX 8350 is one of the named processors within AMD world and boasts of 8-core technology that works with an overdrive system.
This means that the gamers can overclock the CPU to the maximum clock speed of 4.2 GHz without facing major heating problems. Alternatively, if the CPU senses any issues, then the overdrive system automatically brings the core to the base clock speed.
Ability to limit the power
The processor can reduce the engagement by up to 6 cores without changing major parameters in the games. This allows better power saving and prevents excessive heat that may wear out the CPU.
Virtualization
AMD FX 8350 follows a unique virtualization standard that identifies the applications and functions required for optimal performance in any game. It is backed up by additional security levels within the CPU that allows boosting of the performance without hampering the normal applications.
Compatibility to VR games
As shown in the previous section, the 8-core technology is still valid in meeting the minimum requirements of VR games.
They are catches because of the complex I/O system, and the CPU still meets to juggle between those activities.
Optimized airflow technology
The airflow technology is well-optimized for FX 8350. It means that irrespective of the processor being in stock state or overclocked, it would not allow excessive heat build-up around the motherboard during gaming. As a result, you would not face frequent breakdowns and your investment would be worth every penny.
5 Best Upgrades to AMD FX 8350
There are two sides to every coin. Similarly, there are some other alternatives or upgrades to AMD FX 8350. If budget is not a major concern, then you may consider going for either of these CPUs.
AMD Ryzen 7 3700X
While benchmarking AMD FX 8350 vs Ryzen 7 3700x, the average score goes as high as 86.6%. It is attributed to a faster single, dual, quad, and octa-core speeds, better market shares due to recent launch, AM4 socket, and return to investment in the mid-range of Ryzen series.
Intel Core i9-11900K
I9-11900K is the fastest CPU in Intel's 11th Gen lineup with an average score of 110%. More than 100% faster core speeds, overclocking ability, market shares, turbo frequency, and graphics contribute towards the higher consumer sentiment.
Intel Core i5-11600
The average benchmark score of i5-11600 is 103%. It can be attributed to lesser TDP against FX 8350, greater performance when seen from gaming and workstation POVs, higher overclocking speed, and the ability to extend to higher latency values.
AMD Ryzen 9 5900X
A part of the Zen 3 CPUs, the 12-core technology is a boost to the performance with a maximum clock speed of 4.8 GHz. Faster single-core speeds, lesser TDP at 105 W, AM4 socket, and greater average memory processing make it a better alternative for FX 8350.
The gaming performance is higher by almost 40%. This is an excellent processor for coding and multitasking. Check some other fast processors for multitasking here.
AMD Ryzen 7 5800X
Ryzen 7 5800X carries an average benchmark score of 98.6%. Its Zen 3 technology, the maximum clock speed of 4.7 GHz, compatibility with 400 and 500 series of motherboards, 16 threads, and 105 W TDP showcase the better performance.
FAQs
1. Is AMD FX 8350 good for VR?
Answer: Yes, it has been proved that FX 8350 holds better compatibility with VR games. Its ability to juggle between the complex I/O processes of such games makes it a suitable choice.
2. Can you overclock AMD FX 8350?
Yes, the overclocking feature of AMD FX 8350 allows boosting of the performance by 20%. Refer to the online resources for more details on the procedure.
3. How hot can AMD FX 8350 get?
Answer: The maximum working temperature of AMD FX 8350 is set at 61°C. But the critical temperature is defined at 70 °C, and the CPU starts throttling at this point.
4. What socket is AMD FX 8350?
AMD FX 8350 uses an AM3+ socket, that has a proven record of power utilization, enhanced airflow, and power quality. It is an upgrade to the previous AM3 socket. Refer AM3 vs AM3+ cooler for detailed analysis.
5. Which is better for gaming- AMD FX 8350 vs Intel i5?
Intel i5 holds a better gaming score while comparing AMD FX 8350. But, FX is cheaper than i5, and if you are tight on budget then consider going for FX 8350. You would not witness a major downgrade in the features.
Final Words
On an ending note, you can say that AMD FX 8350 is one of the named processors from AMD. Despite being launched almost 9 years ago; it still meets the compatibility to the recent gaming requirements. If you are looking for a cheaper and effective CPU for gaming, then feel free to consider it.
It has its share of challenges when compared to the likes of Intel i5, i7, i9, or even the AMD Ryzen series. But, those would not degrade your overall gaming experience. Be assured, your investment would be worth it.
Keep reading our website for more of such articles