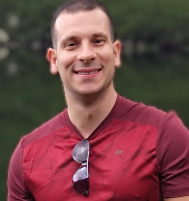 Latest posts by Asen Stoyanchev
(see all)
So, you are playing your favorite game, and almost close to a win, suddenly your PC freezes, and boom, all the progress goes into vain!
I know you don't even want to imagine that, but it is inevitable if your PC consumes the entire RAM.
The only solution to keep the PC running smoothly while playing games is reducing the RAM usage.
But how to decrease RAM usage in games?
Quickly close the programs you aren't using to reduce RAM usage. Moreover, open the "Task Manager" and sort programs by the memory they are consuming. Finally, end all unnecessary programs that are eating up a lot of memory to decrease RAM usage.
Below in this article, we have mentioned some easy ways to reduce RAM usage in games.
In fact, these are the exact tips I use that provide excellent results when playing intensive games such as "Call Of Duty Warzone" Or "Assassin's Creed".
Implementing these will improve the PC's gaming performance while you don't have to worry about expensive RAM upgrades.
Let's dive in.
How Much RAM Do You Need for Gaming?
First off, you should know how much SS or DS RAM you need for gaming in order to understand if the current RAM can help it or not! (You may also want to know how hyperthreading helps gaming).
Well, every game requires different specifications, so the usage of memory is also different.
Most games recommend 16GB RAM for a high-speed and lag-free experience, while some games like Fortnite run smoothly on PCs with a good processor and no more than 8GB of RAM.
Here's a neat table showing the minimum RAM requirements by the most played games in 2021:
| | |
| --- | --- |
| Game | Min. RAM Requirements |
| Apex Legends | 6 GB |
| PUBG | 16 GB |
| DOTA 2 | 4 GB |
| New World | 8 GB |
| Counter-Strike: GO | 2 GB |
| Minecraft | 4 GB |
| Roblox | 1 GB |
| Crossfire | 4 GB |
| League of Legends | 2 GB |
| Fortnite | 4 GB |
Note that, recording the gameplays requires more memory, so you need at least 32GB of RAM to prevent the performance from going downhill.
How to Decrease RAM Usage in Games: 6 Easy Tips
If you often experience high memory and disk usage when playing your favorite games on a Windows PC (such as Dota 2, COD: Warzone or Minecraft), you can try out the quick hacks listed below.
Most of them don't require you to turn off the computer, and there's no disruption in your gameplay.
#1 Run a Quick Antivirus Scan
What does high RAM usage have to do with an antivirus scan? Well, running an AV scan will reward you with instantaneous results, and you'll see less RAM usage.
If your PC is infected with a malicious software, some malware and virus-containing files also run on the PC resulting in high memory usage.
If you use a PC with HDD, you'll experience a noticeable lag, whereas computers with SSDs can still survive such files.
Either you can run Windows Defender (already installed on Windows) or any other trusted antivirus tool like Norton. Allow the tool to scan your PC fully before you start playing the game.
Remove all malicious files, and you'll get a boost in the performance because of reduced RAM usage.
#2 Playing Games In Clean Boot Can Help
There can be several programs and applications that you cannot terminate while gaming. So, playing games in a Clean Boot will help.
In Clean Boot mode, you can prevent such apps from conflicting and taking up more memory.
After you enable this state, your computer will only allow important programs to run, while you can play games or run applications that demand more RAM.
If your game requires internet, then you can enable clean boot with networking.
Watch this video on how to perform a clean boot in Windows:
#3 Disable Hibernation
One tried and tested solution to decrease RAM usage in games is disabling the hibernation on your gaming rig.
This also gives a boost to the RAM, and you don't have to worry about sudden lags on the computer.
Below, I've listed the steps required to disable hibernation on your computer.
Open Run prompt and enter "cmd" in the search box. Then press a combination of Shift + Enter to open the CMD or Command Prompt with Admin Privileges.
Once in, select Yes to access the UAC or User Account Control.
You'll get a command prompt, enter "powercfg.exe /hibernate off" on it, and press the Enter key.
As you exit the command prompt menu, you'll no longer see the hibernation option in the shutdown menu.
#4 Disable Window Search Indexer and SuperFetch Service
If you are still not happy with the performance and want to reduce RAM usage in games, the next thing to try is disabling the Search Indexer service and the SuperFetch service.
Here's how to do that for the SuperFetch service. The steps are identical for the Search Indexer.
Go to the Windows search bar and type services.msc
Locate the "Sysmain" entry, right click on it and go to "Properties". Then change the startup type to "Disabled"
Click "Apply" and you're good to go.
Disabling the SuperFetch will certainly help since this is a Windows feature that preloads your most used apps.
Disabling them both will have a massive impact on memory consumption, and you can check that in the task manager.
#5 Download a Memory Optimizer
There are only a handful of memory optimizers that really work and help you reduce RAM usage. One such tool is Wise Memory Optimizer.
The tool ensures that unnecessary programs don't run in the background in order to minimize memory usage.
You can even enable Auto Optimization, as it consumes less memory and the tool automatically does the job, so you can focus on gaming.
When choosing a memory optimizer, you need to be very cautious, as not every program available on the web will help. It would be great to skim through the customer reviews and check multiple videos of the tool before installing it on your PC. Some are also advertised as free while in reality, you have to pay in order to use the full version.
#6 Adjust the Game Settings
Usually, most games allow you to change the display and other settings that can help reduce memory usage.
If your PC is showing high memory usage, you should change the settings in order to prevent the display from freezing.
However, not every game lets you reduce the graphics, so it's better to opt for other ways or consider a RAM upgrade.
5 Signs That the Game is Increasing RAM Usage
The most common sign that the game is taking up a lot of RAM is lagging. But there are a few other signs that imply an increased memory usage when you play games on your computer.
You'll find it hard to toggle between different apps and programs.
You try to load a program, and the computer freezes intermittently.
You experience display problems, as the picture ghosts and freezes most of the time.
Booting the computer takes more time than before.
Your system constantly shows high memory usage notifications.
When to Consider a RAM Upgrade and What to Consider Before Upgrading It?
When no other trick works, the only option one is left with is upgrading the RAM.
You might want to read our useful guides on the most compatible RAM with AMD Ryzen 5800x, as well as the best RAM for Ryzen 5 5600x and the top RAM for i7-7700k.
If the games you play consume more memory than your PC has, then an upgrade is essential to keep other applications running smoothly as well.
However, before you consider a RAM upgrade, there are a few things to keep in mind, including how much RAM you need to run the game smoothly.
To do that, you need to calculate your usage. Open the task manager and look for the applications that you cannot end and want to run along with the game.
Now, you can easily determine how much more memory you need to keep things running smoothly.
In addition, check your current RAM speed. That will let you have an idea what the actual impact of the upgrade would be.
To take an example, if your rig's RAM runs on lower speed of let's say 2400 MHz, if you upgrade to something like 3000 MHz, you will notice a massive performance boost.
For more info, check out this useful article.
Frequently Asked Questions
Does RAM usage depend on the game settings?
Yes, it does, but not too much! If you lower the graphics and change other settings, you'll notice a slight reduction in memory usage, but this will not make a major impact if other unnecessary applications are running in the background.
Can extensive gaming fry the RAM?
Not really! When your PC uses more RAM in gaming, it slows down, and you'll experience lags. It does not fry the RAM because there are several controllers that prevent it from happening.
Do RAM cleaners and optimizers really work?
It depends on the type of tool or program you are using to optimize RAM. Always keep in mind, you are installing one more application, and it will also consume some memory.
Optimizing RAM is good to reduce its usage in gaming and enjoy a lag-free experience.
How do I free up RAM for gaming?
The easiest and quickest way to free up RAM for gaming is ending unnecessary tasks. Open the task manager, and end the tasks that are not important at the moment. Don't touch anything that you don't know about, and only terminate programs like Zoom, Skype, and more.
Rebooting a PC right before ending the tasks will refresh the RAM, so you can get better performance.