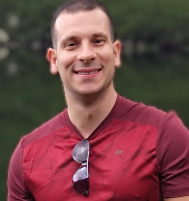 Latest posts by Asen Stoyanchev
(see all)
When it comes to understanding the innovation behind a computer and its parts, you cannot forget about the optical mouse.
Using light to detect the motions, became a huge success over the mechanical mice, as there was no open surface from the bottom. It prevented the entry of dust and dirt with time.
With time, even the optical mice saw innovations, where laser mice came instead of the LED ones. They gained the limelight due to their tolerance concerning the optical surface. So, as a user, you gained points on sensitivity, accuracy, consistency, and durability.
That being said, the surface of the mouse is still critical for doing some basic functions.
Read on to understand more about the best surface for an optical mouse, and gain a good idea of several options under it when it comes to usability.
Surely, it would help you in finding the perfect surface as per your requirement.
Why Having the Right Mouse Surface Important?
Yes, having the right mouse surface is important because of the following reasons:
Renders comfort the users, and they do not have to twist or rotate their wrists much during usage.
Keeps the bottom surface durable and protected from the regular wear and tear caused during the movements.
Prevents any dust or other foreign particles from entering the mouse, and causing damage.
Comes in handy for the gamers who need to have swift moves on their mice to complete the missions fast.
A step ahead in technology- some surfaces are enabled with wireless charging to keep the mouse powered up for long-term usage.
So, now you understand the importance of having the best mousing surface for your regular uses.
| | | |
| --- | --- | --- |
| Mouse Surface Options | Comfort Score | Smoothness Score |
| Commercial mousepad | 9 | 9 |
| Oak desk surface | 7 | 7 |
| Black pillow | 9 | 8 |
| Cardstock or Bristol board | 7 | 7 |
| Smooth wooden piece | 7 | 7 |
| Old wallpaper | 8 | 8 |
| Newspaper | 6 | 7 |
These scores are based on the pointers mentioned below and show the aggregate picture of the different surfaces that can be used for maneuvering the mouse.
1 of 7: Commercial Mousepads
One of the first things that come to mind when you hear "surface for a mouse" is a commercial mousepad. It allows greater tracking, control, and precision in the movements, especially for the gamers. One of the first things that is to be taken care of while buying the best mouse pad for the optical mouse is that it needs to be made out of non-slipping rubber.
Smoothness in Use
The smoothness in use comes effective due to the material used for making such mousepads. Some ideal examples include plastic and aluminum.
As a result, if you are a gamer then you need not worry about high speed, control, and gliding mechanism. In addition, the water-resistant properties make it a good choice after the hands get sweaty due to prolonged use.   
Surface Area
The surface area properties are quite decent in the mousepads due to the following features:
Foldable nature, which makes it easy to play with the available surface and find the optimal region for use without fatigue.
Controlled movement and crosshair due to less noise created on the contact surface.
The flexibility of taking the shape of any surface upon which it gets placed.
Longevity
The longevity completely depends on the usage patterns. If you are a true-blood gamer, then the regular friction may dampen the actual lifetime of the product. Then again, the selection of the right material can solve the problem.
Gaming Usage
Mousepad is considered a lifeline for gamers. With smoothness in material, water-resistant properties, and quick-folding nature, they become easy-to-use accessories. Some of the popular names include Steel Series DeX, Corsair, Roccat Taito, and many more.
Drawbacks
It will not function well if you do not keep them over the best surface for a mouse pad.
High chances of getting worn off due to excessive friction and scratches.
Some models may be priced at a fortune.
2 of 7: Oak Desk Surface
If you are into aesthetics and want to have a good-looking surface around your computer, then there is no better choice than an oak desk. Despite the high amounts that you would be paying for such classy mouse surfaces, it would be worth going for something that turns to be a good investment.
Smoothness in Use
The smoothness of the surface completely depends upon the type of finish maintained on the table. If it has a layer of varnish, then the natural texture of wood would get hidden and there may be some concerns with the maneuverability. But if it has wood oil or wax, then the original texture would stay intact and then the smoothness in use becomes easy.
Surface Area
Surface area would not be a challenge for oak desk surface. As long as you are using a mouse with strong bluetooth connectivity, you can easily use it at some distance away from your computer or laptop on the same surface.
Longevity
It is a subjective topic and completely depends upon the material used for giving a required finish. In the case of varnish, the longevity would be greater as it takes years for it to remove from the creamy layer of the wood. But in the case of wax or wood oil, re-application is needed almost every 6-12 months, if you do not want your investment to go in vain.
Gaming Usage
It would be another great choice for gaming, as you can have adjustable height features as per your ergonomics, provision for a cable management system, and a surface that would be resistant to scratches or frictional wear and tear. 
Drawbacks
Regular maintenance for longer use of the product.
An expensive choice amongst the other variants.
Poses issues during relocation or transportation.
3 of 7: Black Pillow
If you are planning for an ergonomic mouse surface, then a black pillow would be an excellent alternative. These are mouse pads that have an in-built wrist rest to prevent straining or excessive fatigue due to constant maneuvering. No doubt, it is considered one of the best surfaces for mouse tracking.
Smoothness in Use
It is one of the primary USPs for such mousepads. With a pillow-like structure, your wrist would get sufficient support and you can easily focus on your game. Bye-bye to the age of excessive twisting and pain. Now, you can place your hand in a curved and natural position that offers optimal relaxation.
The material for the pillow is either gel or memory foam, that adjusts as per the user patterns.
Surface Area
The surface area for the mouse is also sufficient to accommodate any size, even the gaming ones. Just place it at a convenient nearby location to your computer, and witness the magic.
Longevity
The use of shape memory foam offers longevity to the product. It is because the pad maintains the flexibility as per the hand patterns, and would come back to the original state even after hours of operation.
Gaming Usage
For us, it would be one of the finest choices for gamers. Now, you can have full concentration on your matches, and need not bother about frequent breaks in between intense tournaments.
Drawbacks
Some people may find it a bit expensive when compared to similar choices.
It may produce an undesirable smell due to the chemicals used for manufacturing.
Some users have complained of it as not complying with anti-sweat properties i.e. no breathability.
4 of 7: Cardstock or Bristol Board
If you are a creative person who would not like to invest separately on any mousing surface and own one that works on any surface, then try looking for some creative items within your house. One of the suitable options would be cardstock or Bristol board.
These are uncoated and machine-finished paper boards, which have a famed application in fine arts.
Smoothness in Use
There are two variants of Bristol board- Smooth and Vellum. If you go for the former, you would have a smooth and flat surface that allows even surfing off the mouse. On the other hand, the latter has some amount of texture and hence gives a feel to the hand-on touch. So, with the differing finishes, you would find the differences in frictional properties.
Surface Area
There are multiple choices when it comes to a board with differing surface area and thickness. As per the size of your mouse, you can choose the one that would not wither under its weight, or regular swipes during the operation. Try going for a multi-layered option.
Longevity
There is no proven record of the longevity of the product. All of it depends upon the quality of the board purchased by you. You cannot expect a Bristol board as thin as a paper to meet your gaming or high-performance requirements.
Gaming Usage
Again, it all depends upon the thickness of the board. Go by the manufacturer's guide to find the right choice.
5 of 7: Smooth Piece of Wood
Forget fancy mousepads or other similar options. If you are into sustainable options, then try going for a smooth piece of wood. Just take any piece of appropriate size, and give it the required finish to meet the desired mousing surface.
Smoothness in Use
Yes, the smoothness of wood would provide sufficient friction to meet the gamers' requirements. Just select a durable material, like a varnish to remove the unevenness of the surface, and prevent any damage to the bottom of the mouse.
Surface Area
A smooth piece of wood avoids reflection spots on its surface, which often causes hindrance to the pointer during movement. Therefore, be assured of not facing any jitters or unnecessary lags in an otherwise swift functioning.
Longevity
The longevity completely depends upon the material used for the surface finish. If you use wax-like material, then be ready to replenish it every 6 months. Otherwise, the harsh surface would not be good for your mouse.
Gaming Usage
You would not face any major challenges while gaming. The smooth surface would avoid any lags, and give you a warm experience.
6 of 7: Old Wallpaper
Old wallpapers would be another sustainable solution to meet your mousing requirements. You get the opportunity to reuse them and create value out of waste. Therefore, it is highly encouraged to go for it in urgent situations.
Smoothness in Use
The smoothness of old wallpapers depends upon the printing finish given on them. If you go by a glossy print, then there would be higher chances of pointer lags and similar issues. It is because they hold many reflection spots that interfere with the bottom surface of the mouse. In otherwise cases, you may find some comfort.
Surface Area
Wallpapers have good dimension width-wise. So, your mouse would be exposed to a sufficient area for movement.
Longevity
The longevity is as good as the quality of the wallpaper. If you are reusing some expensive painting or picture, then be assured that it can handle the rough mouse usage. Else, if it has a surface like watercolors, then be ready to see it smudging or causing impressions at the bottom surface.
Gaming Usage
If you are an occasional gamer, then there would not be an issue in using the old wallpapers. But, if you are a seasoned one, then we would recommend going for other better options mentioned previously.
7 of 7: Newspaper
The last creative option would be using stacks of newspapers to replicate a surface for your mouse. It would be a temporary solution, and applicable in cases when you do not have immediate access to a good surface.
Smoothness in Use
You would not face major issues while using newspapers. They have the required smoothness to allow easy movement with the bottom surface of the mouse, and yet not flicker or jitter.
Surface Area
Do not worry about the surface area, as you can spread it per your requirements. It can move freely over it, and you can work comfortably.
Longevity
But, this method lacks longevity. If you are into intense activities, then there would be a frequent need for changing the papers, as they would get wet due to sweaty hands.
Gaming Usage
We would not recommend newspapers for intense gaming. There are two reasons for it- no anti-water repellant properties, and frequent withering of the paper due to regular movements.
How Should the Texture Be of an Optical Mouse Surface?
This question is more related to the longtime battle between optical vs laser mice. Though both work on the principles of optics, there are some differences in the mechanism with which they use light.
The key difference is based on the illumination factor. When both of these are equipped with CMOS sensors, the way they illuminate light is different. An optical mouse uses infrared LED light, whereas the laser mouse uses a laser beam.
When it comes to the texture of an optical mouse surface, it is highly recommended not to make it excessively glossy.
It is because the LED reflects too much, and CMOS fails to identify any variations in the pattern. So, you would find frequent lags on the highly reflective surfaces. However, it is not the case with a laser mouse.
Also, the non-reflective surfaces help in preventing acceleration issues- where your pointer jumps around unnecessarily.
What's the Best Surface for Gaming with an Optical Mouse?
When it comes to choosing the perfect optical mouse black surface for gaming, then the baseline requirement is to keep the surface as flat as possible. The first choice that would come to mind is a mousepad. Not only are they effective in withstanding the wear and tear due to swift movements, but also offer the necessary flexibility over the surface where they are kept.
If budget is not a concern, then going for an oak wood surface would be another alternative. The perfect finish and adjustable ergonomics ensure that you gain sufficient area for movement, and focus completely on your strategies.
One more thing to remember when it comes to gaming- try to avoid the cheaper and quicker alternatives as they cannot match the swift mouse movements. Refer to a similar article for more details- Is 8ms good for gaming?
FAQs
Is there any mouse that works on any surface?
Modern-day mouse models are developed in ways that they can accommodate any surface design. For example, the Logitech MX Master mouse is one such model that can go compatible on either of the surfaces mentioned above.
What is the best mouse pad for an optical mouse?
There are multiple parameters to determine the best mouse pad for an optical mouse. The important ones include surface material, provision for wrist ergonomics, aesthetics, water-repellant properties, and softer touch to the skin.
Does optical mouse work on glass?
No, the optical mouse would not work on the glass surface. It is because of the high reflection property that allows excessive reflection at the bottom surface and prevents the CMOS from reading variations in the light patterns.
How does an optical mouse sensor work?
Optical mouse uses the basic principle of optics. The image sensors within it capture the texture from particular angles and then send it to DSP for further processing. Based on the changing patterns, DSP determines the movement in the mouse and highlights the coordinates of the cursor.
Final Words
The final note states that it is important to have the best mouse surface for multiple uses. The surface determines the performance, ease of movement, and ergonomics related to hand gestures. There are readymade and popular options in the market, whereas there are some that work towards sustainability. Therefore, find the right balance with your usage pattern, and things would eventually fall into place.
Keep referring to our website for more of such content, like am3 vs am3+ cooler and many more. Till then, happy reading!