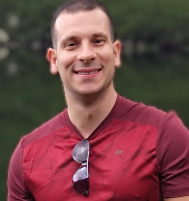 Latest posts by Asen Stoyanchev
(see all)
If you are in a hurry and want to find out the best graphics card for streaming, we recommend the Nvidia GeForce RTX 3090 as the best one.
Are you looking for computer hardware that can enhance your streaming and gaming experience? Or a component that can bring out the colors and clear graphics of your online games and shows? Then, the best graphic card for streaming can help you out.
In simple words, you can understand a graphics card as computer hardware that is responsible for the translation of data into visual information to make your viewing experience more dynamic.
So, whether you want to enjoy seamless streaming or dive into playing the latest games, we are here with the best of the best graphics cards for streaming.
Best Graphics Cards for Streaming (in 2021)
| | |
| --- | --- |
| Specifications | Nvidia GeForce RTX 3080 |
| GPU Cores | 8,704 |
| Base Clock | 1,440MHz |
| Boost Clock | 1,710MHz |
| TFLOPs | 29.76 |
| Memory | 10GB GDDR6X |
| Memory Clock | 19 GT/s |
| Memory Bandwidth | 760GB/s |
If you are thinking to max out your gaming setting and play at 4K, then Nvidia GeForce RTX 3080 can help you do so. It is an affordable graphics card which is $500 more affordable than its previous generation, i.e., 2080 Ti and 30% faster too.
The graphics card has got Nvidia Ampere graphics architecture which results in an improvement in raw performance as well as power efficiency.
Not only this, you can see some improvement in RT and Tensor cores as both have been upgraded to 2nd and 3rd generation respectively.
Application of some clever optimization skills can also be seen as the manufacturers are able to double-up the CUDA cores present on each SM (Streaming Multiprocessor). The data paths of both the SMs can manage the FP32 workload.
This boost in CUDA cores paired with enhanced Cache, Memory Bandwidth, and Texture Units due to the fast 10GB GDDR6X memory results in top-notch gaming and streaming performance.
What makes this card even more impressive is the DLSS AI acceleration which boosts the frame rates making no compromise with the image quality. The ray-tracing makes the most out of visually intense games by simulating the physical behavior of light.
All in all this, this graphics card is an absolute powerhouse of terrific performance at a reasonable value.
| | |
| --- | --- |
| Specifications | AMD Radeon RX 6800 XT |
| RDNA Cores | 4,608 |
| Base Clock | 1,825 MHz |
| Boost Clock | 2,250 MHz |
| TFLOPs | 20.74 |
| Memory | 16 GB GDDR6 |
| Memory Clock | 16 GT/s |
| Memory Bandwidth | 512 GB/s |
AMD's new generation of graphic cards has been rolled out strongly and is giving tough competition to Nvidia's 30-series. RX 6800 XT is one of the best performing cards of Team Red. It comes under the same category as the RTX 3080 card and is going toe to toe with it in performance as well as offering 4K gaming too.
Although it is a good card with better VRAM, quality 4K performance, and costs a bit less than 3080 but it still falls short in some areas. RTX 3080 offers amazing ray tracing, better numbers in 4K performance, and also provides DLSS too.
But, 6800 XT has a lot to offer. This includes a great performance boost than its previous generations like RX 5700 XT, nice ray tracing support, more detailed display with Radeon Image Sharpening, and one-click overclocking via Radeon Software Performance Tuning Presets.
It has got Navi 21 with twice the RAM and shader cores in comparison to Navi 10. Improvement in clock speed can also be seen with a range of 2.1-2.3 GHz without any requirement of a substantial increase in power.
Most of the card's performance comes from the 128MB Infinity Cache which also results in an increase in the effectiveness of bandwidth by 119%, as claimed by the company.
If any future games will require 16 GB of memory, then the RX 6800 XT is in a better position than any other card in the market.
| | |
| --- | --- |
| Specifications | Nvidia GeForce RTX 3090 |
| GPU Cores | 10,496 |
| Base Clock | 1,395 MHz |
| Boost Clock | 1,695 MHz |
| TFLOPs | 35.6 |
| Memory | 24GB GDDR6X |
| Memory Clock | 19.5Gbps |
| Memory Bandwidth | 936 GB/s |
When there is no price barrier and you are looking for the fastest card, nothing can beat Nvidia GeForce RTX 3090. No doubt that its price is more than double the price of 3080, but it is better in performance too. The company rolled out this card in the market as a replacement for Titan RTX. Blender shows that this card offers 30% better performance than 3080 and more than twice the performance of the Titan.
This Nvidia GPU flaunts Ampere architecture with a complete GA102 chip which means there is not a little bit of room left for any new Titan card.
The gaming performance of the card is simply mesmerizing as the card is DLSS and ray-tracing enabled. Even the content creation and professional apps run with ease with its huge 24GB GDDR6X RAM positioned behind a massive heatsink.
The card has the ability to handle 4K games with ease and can even manage 8K games at 60fps.
RTX 3090 doesn't break a sweat while handling the best PC games and is perfect for those who deal with heavy graphics while 3D animation and video rendering. This card rivals the Radeon RX 6900XT.
| | |
| --- | --- |
| Specifications | Nvidia GeForce RTX 3060 Ti |
| GPU Cores | 4,864 |
| Base Clock | 1,410 MHz |
| Boost Clock | 1,665 MHz |
| TFLOPs | 16.2 |
| Memory | 8GB GDDR6 |
| Memory Clock | 14Gbps |
| Memory Bandwidth | 448 GB/s |
If you want a budget-friendly card in 30-series GPUs offering a great performance to affordability ratio, then Nvidia GeForce RTX 3060 Ti might get the work done. It has got all the features as the other 30-series GPUs, but it is an entry-level card in this series whose price is highly reasonable. If you are finding RTX 3080, 3090, and 3070 a bit expensive, then this RTX 3060 Ti can make the Nvidia Ampere technology more accessible.
When it comes to performance, this card beats the previous generation's 2080 super. It is a bit slower (around 9%) than 3070, but the pricing is also 20% less. As per our testing, the card is 25% to 30% faster than RX 2700 XT and 35% to 45% faster than 2060 Super.
As far as the gaming is concerned, it offers great performance at 1080p, and with ray tuning and DLSS enabled, it can run 1440p hassle-free.
For streamers, the card works fine with 8GB GDDR6 memory coupled with 38 Ampere Streaming Multiprocessors (SM). The only concern is 8GB memory is enough for now, but some games are starting to push the limit even further than 8GB.
| | |
| --- | --- |
| Specifications | Nvidia GeForce RTX 3070 |
| GPU Cores | 5,888 |
| Base Clock | 1500 MHz |
| Boost Clock | 1,730 MHz |
| Memory | 8GB GDDR6 |
| Memory Clock | 14 Gbps |
| Memory Bandwidth | 512 GB/s |
Nvidia GeForce RTX 3070 is for those who want to enjoy the 4K gaming experience and do not have much budget to invest in RTX 3080, 3090, and AMD's RX 6800 series. This card has made 4k gaming accessible to most of the users at a reasonable price without compromising with the performance. By paying just a fraction of the price of RTX 2080 Ti, you can get the same performance in the form of RTX 3070.
The card may not be as powerful and efficient as the 3080 and 3090, but its performance level is simply great with Ampere GA104 GPU. Its 5,888 CUDA cores are spread over 46 SMs based on the similar Nvidia Ampere architecture just like RTX 3080 and 3090.
It is right that this card does not share the latest GDDR6X RAM of its brother 3080. But, it is impressive to see that this card has all the other features of 30-series like 2nd generation RT cores, 3rd generation Tensor cores, ray tracing, and DLSS too. Both the data paths of SM can even support FP32 workload which doubles up the CUDA cores effectiveness per SM.
Overall, RTX 3070 is a game-changer as it offers great value by offering 4k gaming on high-quality settings with a reasonable price tag.
| | |
| --- | --- |
| Specifications | AMD Radeon RX 6700 XT |
| RDNA Cores | 2,560 |
| Boost Clock | 2581 MHz |
| TFLOPs | 12.4 |
| Memory | 12GB GDDR6 |
| Memory Clock | 16 Gbps |
| Memory Bandwidth | 384 GB/s |
To make the RDNA 2 architecture more accessible to the consumers, AMD rolled out RX 6700 XT. With the introduction of this card, RDNA 2 has come down to the mid-range market. When it comes to performance the card lies somewhere between Nvidia's RTX 3070 and RTX 3060 Ti.
The RX 9700 XT belongs to the "Big Navi" which is referred to as the series of AMD's RDNA 2 architecture cards which includes RX 6800 and 6900 cards along with RX 6700 XT. This implies that all the latest improvements in the higher versions, with reference to efficient performance, power management, and ray tracing, are also present in this card too. 
The card has got 40 compute units and its ray tracing is accelerated by Ray accelerators on the basis of one per Compute Unit. This means the card has 40 Ray Accelerators.
The GPU cores of 6700 XT are the same in number as the previous generation's RX 5700 XT, but when you set the card at a higher setting and resolution, it can deliver better clock speed and even more cache. This results in a 25% more boost in performance than the previous generation. 
In our testing, the card levels up the performance with RTX 3070 and RTX 3060 Ti. Its performance is between the two, a bit slower than the former and quite faster than the latter. So, the launch price of this card seems justifiable.
So, if you are an AMD lover and want to have a taste of RDNA 2 at an affordable price, then you can go for RX 6700 XT and enjoy your game at 1440p.
Buyer's Guide
If you are looking to build an ideal streaming PC, getting the best graphics card for streaming is one of the key components to invest in.
But, choosing a graphics card is not that of an easy task. A lot of factors need to be considered like VRAM, clock speed, bandwidth, GPU Cores, etc.
Each of these factors must be in accordance with your PC specifications and your streaming requirements. So, let's discuss this in detail.
Tips You Should Know Before Choosing Graphics Card For Streaming
Graphics card is a vital component when it comes to live streaming. It is because it takes the load off the CPU and handles most of the stream processing by itself. This works wonders as the issue of frame dropping while game streaming reduces to a great extent.
Not only this, reduction in rendering time can also be seen while handling 3D programs during the streaming.
So, here are some factors that you need to consider during the decision-making process of your streaming graphics card.
Clock Speed
Making a choice of GPU is somewhat similar to choosing a CPU. The higher the clock speed, the better will be the performance.
When you go for a card with a similar GPU, some are overclocked to a higher speed which makes a great difference by improving the frame rates. However, clock speed alone is not everything.
While considering the clock speed, other factors like core counts, memory speed, and architecture must also be considered along with it.
Even a better cooling mechanism can also improve the clock speed when we compare cards with the same GPU.
So, streamers should pay attention to the clock speed while comparing cards as it can have a great effect on the frame rates.
VRAM
Another essential factor to consider is the memory of the graphics card. VRAM is the memory that the GPU uses for doing all the processing work.
For most streaming applications to run smoothly, there is a requirement of 4 to 12 GB of VRAM.
While choosing the VRAM size, you need to think about the level of multitasking that you'll be performing while streaming.
More multitask processing will require more memory. In general, there is a requirement of 4 to 8 GB card to handle up to four 1080p cameras.
If you are using 4k cameras, an 8 to 12 GB card is necessary. 12 to 25 GB card requirement is there when you use four to six 4k cameras for streaming.
Stream Processors
Focusing on the clock speed will only give you half the picture of the performance level of your graphics card.
Comparison of core counts will make the picture more clear. Comparing the core counts of the card belonging to the same architecture makes more sense.
It will not be useful if you compare Nvidia Pascal and Ampere CUDA cores. Make your decision by comparing cores of similar architecture.
TFLOPS
Trillions of floating-point operations per second or TFLOPS can be understood as the indicator of the maximum theoretical performance of a graphics card.
Comparison of TFLOPS between various cards is similar to that of core counts. Comparing TFLOPS of cards with the same architecture will give you an idea about which chip is faster than the other.
Memory Bandwidth
Just like clock speed tells you which card is faster, similar is the case with the memory speed or bandwidth. Increased memory bandwidth will indicate better performance of the card while streaming.
Frequently Asked Questions By Most Of The Streamers
What is the best graphics card for streamer
If you are in a hurry and want to find out the best graphics card for streaming, we recommend the celebrated Nvidia GeForce RTX 3090 as the best one.
Do GPU help with streaming videos?
When it comes to high-quality streaming like 1080p, 1440p, or 4K, the GPU does help. The modern graphic cards take a lot of load off the CPU and do the processing on their own. This improves the frame rates and enables the smooth streaming of high-quality videos.
What is more important for streaming, GPU, or the motherboard?
There is no role of a motherboard in the streaming process. It has nothing to do with 4K quality, multitasking, or any other streaming things. For all this stuff, you need to rely on the GPU.
What difference does a GPU make to the streaming quality?
Upgrading your GPU will have a positive effect on your graphical quality and FPS. This means you can run your games on higher settings and you will have a better display while streaming. However, most of the streaming work depends on the CPU and the internet connection (upload speed).
Does streaming use CPU or GPU?
The purpose of any GPU is to make the images, while the CPU sends these images to the streaming platform. So, the work of CPU and GPU goes hand in hand. The work of the CPU is encoding the stream and sending it to the streaming platform, while the GPU is concerned with rendering the game you are playing while streaming so that the graphics don't drop and visual quality remains high.These days, even GPUs are becoming better at encoding as they come with dedicated chips for this purpose. The encoding process using GPU doesn't affect the frame rate of the game. On the other hand, if the CPU manages the encoding along with the performance of the game, the frame rate gets hampered. 
Final Words
A Graphics card is something that can take your streaming experience to the next level. It converts the 0s and 1s into some amazing pixels on the screen to deliver high-quality streaming.
When it comes to choosing the best graphics card for streaming, a balance of performance, features, efficiency, and price is necessary. Which graphics card you pick, primary depends on your requirement.
As per our view, the best graphics card for streaming that keeps a balance between all the necessary features and basic requirements is the Nvidia GeForce RTX 3080. It comes with the latest and efficient Ampere architecture.
If you want to max out the graphics setting at 4K or 1440p, then this card can get it done with ease. Other than this, you can now have a taste of ray tracing effects while gaming using this and enjoy your streaming with improved tensor cores for DLSS.
However, if you are fine with 1080p, you can go for a more reasonable option in the form of Nvidia GeForce RTX 3060 Ti.