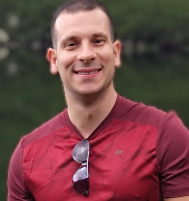 Latest posts by Asen Stoyanchev
(see all)
Selecting the right cooling system for your PC is crucial. However, you may not be able to choose between 140mm vs 120mm fans sometimes. It is mostly because you may not know the main difference between both fan sizes and their outputs.
In this article, we will take a closer look at the 140mm vs 120mm fans and see how these two fans differ. Besides that, we will also be taking a look at some of the best 140mm and 120mm PC fans on the market.
To make your task easy, we have also created a comparison table for you. So without any further ado, let's get started.
140mm vs 120mm Fans: Head To Head
| | | |
| --- | --- | --- |
| Factors | 140mm Fans | 120mm Fans |
| Blade Size | Large | Small |
| CFM Rating | High | Low |
| RPM | Low | Higher |
| Static Pressure | High | Low |
| Noise Level | Low | High |
| Versatility | Low (larger Size) | High (Can be used in any casing) |
Comparison: 140mm Vs 120mm PC Fans
Let's take a closer look at some of the properties of both fans and see how they differ.
Size
The very first and most visible comparison between a 120mm and a 140mm fan is the size of both units. As the name indicates, the 120mm has a small blade size compared to the 140mm. This gives an edge to the 140mm fan.
The larger blade area on a 140mm fan allows it to move more air than 120mm fans at fewer rpm levels. This means that you will see better cooling performance with a 140mm PC fan compared to 120mm PC fans.
Winner: 140mm Fan
Noise
As far as noise is concerned, both fans are equally loud. However, when it comes to noise levels, the larger surface area of a 140mm fan is advantageous again. That's because manufacturers put more effort into controlling the noise produced by a larger blade on a 140mm fan as compared to 120mm fans.
Winner: 140mm fan
CFM Rating
Just as we mentioned earlier, the blade size of 140mm is relatively larger which means the CFM rating of the 140mm fans will also be higher.
It allows the 140mm fans to push more air through the system components and cool it efficiently.
We will take a look at the best 140mm case fan later in this article once we are done with the comparison so keep reading.
Winner: 140mm
Rounds Per Minute (RPM)
Another comparison factor between the two types of cooling fans is their RPM. Generally, you may have studied in your physics or mechanical engineering classes that larger gears tend to rotate less as compared to smaller ones. The same is the case with PC fans size.
For example, if we do a comparison of Noctua 140mm vs 120mm, the 140mm fan has a larger size. Thus it will produce more cooling as compared to the 120mm without rotating as faster as the 120mm. On the other hand, the 120mm PC case fan needs to rotate more to produce a reliable cooling effect.
Winner: 120mm (more RPM)
Static Pressure
During a fan comparison, one of the most important factors to keep in mind is the static pressure. The static pressure is a measure of how much resistance an object or a system can withstand against the flow of air. In simpler words, you can say that it measures the ability of a fan to push air against a wall.
A typical 140mm PC case fan has a better static pressure as compared to its 120mm counterpart. The reason is that the 140mm fan can push more air due to its large surface area. This is also true with 120mm fans which have a smaller size as compared to 140mm fans.
As far as static pressure is concerned, both 120mm vs 140mm PC case fans are equally good at their job. But if you are looking to get high static pressure, then go for 140mm PC case fans.
Winner: 140mm PC Fans
Airflow
Due to the larger blade size on a 140mm fan, it is capable of pushing more air through the system compared to 120mm PC fans.
It doesn't mean that a 120mm PC case fan isn't good. A 120mm PC case fan can also work great. But if you are looking to get the most out of your PC components then a 140mm fan will be a better option.
Due to their reduced blade size, a 120mm fan has a high rotation speed. As mentioned earlier in this article, it means that these fans have to rotate more to produce the same amount of cooling as compared to 140mm.
This is why you will see that both 120mm and 140mm PC case fans have similar CFM ratings but the 120mm PC case fans measure less RPM.
Is 140mm Cooling Fans Worth It?
Many people ask the same question. If you are building a system, then it is always better to go with high-quality computer fans. But since the difference in performance between 120mm vs 140mm cooling fans isn't significant, it doesn't make sense to spend more cash on larger PC case fans if you already have a good 120m fan.
But if you are looking to build a PC with an overclocked CPU and GPU, then you should get the best 140mm case fan for your system.
140mm fans also provide better airflow compared to their 120mm counterparts which make them perfect for multi-GPU systems like Crossfire or SLI.
However, if you think that a 140mm fan will fit in your system, then there is nothing wrong with going for a 140mm fan.
Speaking of the system, if you have a gaming PC, then you should check out our guide on "Is 8ms good for gaming".
Here are some of the best 120mm PC case fans and best 140mm PC case fans on the market right now:
Best 140mm Case Fan: Cooler Master SickleFlow 140 V2 Cooling Fan
As mentioned earlier, here is the best 140 mm cooling fan that you can buy for your PC to ensure better cooling in all conditions. There are some reasons due to which we are recommending this fan. Here are some of them:
It is an ideal choice for those people who want to use an additional fan with water cooling or CPU tower air cooler. If you have taken a look at it, then you will know that this fan can push 79 CFM and can produce 1,400 RPM at full speed.
If we talk about its performance, this fan is 32% quieter than the first version of this series and delivers a 27 dB noise level. Apart from that, this fan comes with built-in RGB lights that give a splendid look inside any kind of gaming PC casing.
Although there is a lot more to discuss it is another topic and we are not going to start it now. For the time being, we've already mentioned some important aspects that make the Cooler Master Sickleflow a better choice for you.
Coming back to the point, now you might be thinking that the 140mm is winning in almost every angle do I need to switch my 120mm to a bigger one. To better rephrase this, some people may think Is 120mm Cooling Fans Worth It?
Have you checked our guide on d-sub vs HDMI?
Is 120mm Cooling Fans Worth It?
If you are thinking that the only reason behind using a 120mm PC case fan is size, then think again. You might be missing out on something great if you decide to switch them with bigger fans.
120mm vs 140mm cooling fans have some pros and cons related to their size but if you are looking for performance, these fans are equally good. There is no doubt that the 140mm case fan's larger size generates enough pressure to push more air.
However, 120mm fans are also equally effective when it comes to cooling your CPU or GPU. If you have a great 120mm PC fan in your PC case, then there is nothing wrong with using them again. They will be able to cool your system just fine.
However, if you still wish to switch to the 140mm fan then you can easily install one with the help of a 120mm to 140mm fan adapter. You can easily get one from Amazon for under a few hundred bucks and it will be worth it.
Also, Read – Sata 2 vs Sata 3 HDD
Frequently Asked Questions
Are 140mm Fans Better Than 120mm Fans?
Yes, they are better but only if you have enough money to spend. If you don't want to spend much on the fan, then keep in mind that both 120mm case fans and 140mm PC case fans are equally good when it comes to cooling.
Are 140mm Fans Quieter Than 120mm?
Yes, the 140mm case fans are quieter than 120mm fans. They will be able to generate less noise and won't disturb you while working or gaming. However, if you have a high-quality 120mm fan in your system then they can also provide you with great performance and less noise too.
What Is A 140mm Fan?
A 140mm PC case fan is a bigger version of 120mm. Their size, pressure, and performance are considered to be better than their counterparts. They can push more air compared with 120mm fans which allow them to generate more cooling effect inside the system.
How Big Is A 140mm Fan?
Just like 120mm PC case fans, 140mm PC case fans are considered to be bigger. Their frame is 5.57 inches (140mm) wide and 2.17 inches (55mm) tall. The thickness of their blades can also vary; if you have a high-quality fan then the blades will measure 0.11 inches (2mm). 
How Big Is A 120mm Fan?
A 120mm fan is considered to be smaller in size when compared with a 140mm case fan. The frame of the 120mm PC case fan measures 4.72 inches (120mm) wide and 2.16 inches tall. Their blades have a dimension of 0.9 inches
Final Words
To choose the right fan for your PC cooling system you need to know the difference between the 140mm vs 120mm fans. In this article, we've mentioned some of the main differences between both PC fans to let you know them from a better angle.
For a quick recap, the 140mm fan is much better than the 120mm in many aspects. The larger blade size allows it to produce more cooling without having to rotate as faster as the 120mm ones.
Apart from that, these devices have more CFM ratings compared to their counterparts which is another plus point. In addition to this, they make less noise compared to their counterparts but that doesn't mean the 120mm are noisy.
In fact, in some cases, the 120mm with a better design can be much quieter than the 140mm one. But at the same time, the 140mm fans are expensive which is one of their main drawbacks. So you will have to decide according to your budget.